Welcome to the Linux Foundation Forum!
Newer lab2 workaround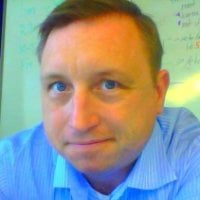 In an effort to make the labs even smoother, this is a work-around for lab2.

# Use git to clone openstack as it shows step 2 in book. Before creation of the local.conf file complete the following steps

#As ubuntu user create the directory for the repo to download into
sudo mkdir -p /opt/stack/requirements

#Make sure Ubuntu can write to it
sudo chown -R ubuntu:ubuntu /opt/stack/

#Clone the requirements project into the newly created directory.
git clone git://git.openstack.org/openstack/requirements.git /opt/stack/requirements -b stable/newton

#Replace the version of appdirs to already use the newest to avoid the headache.
sed -i 's/appdirs===1.4.0/appdirs===1.4.3/' /opt/stack/requirements/upper-constraints.txt
Then continue on as normal with creation of local.conf and the ./stack.sh.  I have shared these steps with the infrastructure team. Hopefully the workaround can be implemented soon, allowing the labs for chapter 3 and 4 to be fixed shortly. 
Regards,
Comments
Categories
50

LFX Mentorship

553

Linux Foundation Boot Camps

4

Express Training Courses

1.9K

Training Courses

902

Hardware

761

Linux Distributions

477

Linux System Administration

66

Mobile Computing

1.2K

New to Linux

536

Off Topic

817

Programming and Development

928

Software

59

All In Program