Welcome to the Linux Foundation Forum!
Lab 11.1, Task 2, Steps update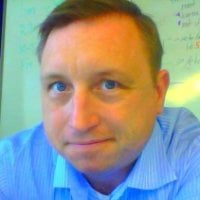 For step 2, please note the python software has changed, but the yum install process calls older software. In order to install the ceph-deploy script you will need to use the pip command.
There are a few other changes to the order of step 4. The chown should go last.
The errata file for the course should be uploaded soon with details.
Regards,
Comments
Categories
51

LFX Mentorship

576

Linux Foundation IT Professional Programs

6

Express Training Courses

2.1K

Training Courses

903

Hardware

763

Linux Distributions

479

Linux System Administration

68

Mobile Computing

1.2K

New to Linux

538

Off Topic

826

Programming and Development

928

Software

61

All In Program