Welcome to the Linux Foundation Forum!
Lab 32.3 issue with Ubuntu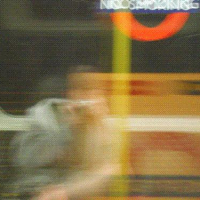 I have another issue with ubuntu 20.04!
When working through Lab 32.3, after running,
setfacl -m u:fool:rw /tmp/afile
and then logging is as fool, I am still unable to modify /tmp/afile
It works fine in both the Fedora and OpenSUSE VMs I have in Vmware.
I've attached a screenshot of the process, Fedora alongside Ubuntu.
Any idea why Ubuntu is not giving the same results as the others?
(ubuntu is running on a real machine, Fedora and OpenSUSE are running in VMware)
Also, in the solution, at point 5, 'In window 2' should it not be a command such as,
$cat /tmp/afile to elicit the Permission denied response?
Comments
Categories
50

LFX Mentorship

553

Linux Foundation Boot Camps

4

Express Training Courses

1.9K

Training Courses

902

Hardware

761

Linux Distributions

477

Linux System Administration

66

Mobile Computing

1.2K

New to Linux

536

Off Topic

817

Programming and Development

928

Software

59

All In Program