Welcome to the Linux Foundation Forum!
Exercise 7 - nginx update requires change to YAML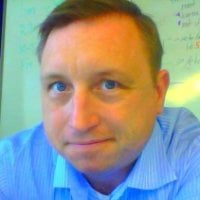 Hello,
This info may also help. The nginx folks had a breaking change 2 days ago:
https://github.com/kubernetes/ingress-nginx/releases/tag/controller-v1.0.0
If you miss the ingressclass the controller gives you:
"Ignoring ingress because of error while validating ingress class" ingress="default/ingress-test" error="ingress does not contain a valid IngressClass"
So a quick fix is adding the annotation for the ingress class to your ingress.yaml Otherwise the whole ingress part of lab 7 will not work.
apiVersion: networking.k8s.io/v1
kind: Ingress
metadata:
  name: ingress-test
  namespace: default
  annotations:
    kubernetes.io/ingress.class: "nginx"
spec:
  rules:
  - host: www.example.com
    http:
      paths:
      - backend:
          service:
            name: secondapp
            port:
              number: 80
        path: /
        pathType: ImplementationSpecific
  - host: thirdpage.org
    http:
      paths:
      - backend:
          service:
            name: thirdpage
            port:
              number: 80
        path: /
        pathType: ImplementationSpecific

Comments
Categories
50

LFX Mentorship

576

Linux Foundation IT Professional Programs

5

Express Training Courses

2K

Training Courses

902

Hardware

763

Linux Distributions

479

Linux System Administration

68

Mobile Computing

1.2K

New to Linux

537

Off Topic

826

Programming and Development

928

Software

62

All In Program