Welcome to the Linux Foundation Forum!
Lab 5.3 - Step 7 YAML file should be 'basic.yaml' NOT weblog-pvc.yaml
The step directions clearly state that you should be editing the weblog-pvc.yaml, when the file is apparently supposed to be basic.yaml. This occurs immediately after the other error in step 5 where the weblog-pv.yaml is displayed in the place where weblog-pvc.yaml should be displayed.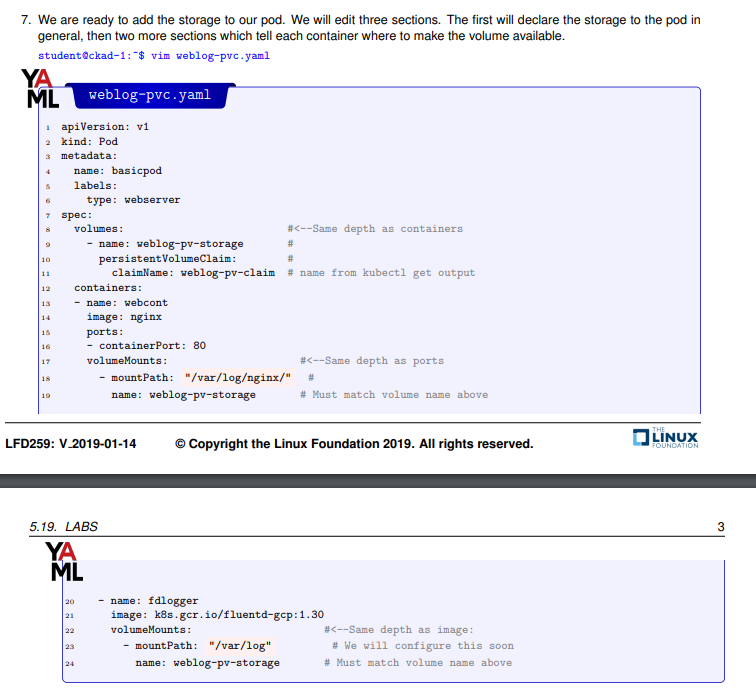 Comments
Categories
51

LFX Mentorship

576

Linux Foundation IT Professional Programs

5

Express Training Courses

2K

Training Courses

903

Hardware

763

Linux Distributions

479

Linux System Administration

68

Mobile Computing

1.2K

New to Linux

537

Off Topic

826

Programming and Development

928

Software

61

All In Program