Welcome to the Linux Foundation Forum!
Labs 2, 3 and 4 - DevStack Liberty Release removed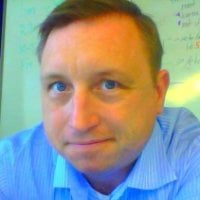 The OpenStack community has removed the Liberty release of the software, which is the release we use for lab 2, 3 and 4. We are working on getting access to the software, and updating labs to work with the Newton release. 
The Newton release uses Neutron networking, which affects our current lab infrastructure and can prevent the Horizon BUI from being available. I encourage you to experiment with newer versions and troubleshoot using logs and terminal output until a solution or update can be implemented. 
Please check back as we will be posting updates as they become available. 
Regards,
Comments
Categories
49

LFX Mentorship

550

Linux Foundation Boot Camps

4

Express Training Courses

1.9K

Training Courses

901

Hardware

761

Linux Distributions

476

Linux System Administration

66

Mobile Computing

1.2K

New to Linux

536

Off Topic

816

Programming and Development

927

Software

59

All In Program