Welcome to the Linux Foundation Forum!
LFS242 - New Version Now Live (12.15.2022)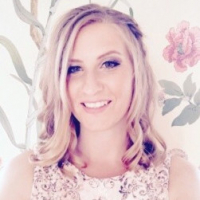 Hello!
A new course version of LFS242 went live today. This update affects bookmarking, so you will have to start over the course content (as mentioned in the notification posted on December 5th). We apologize for any inconvenience this may have caused.
The most significant update includes adding lecture and lab exercises on Fluent Bit. Please note that the course title has been modified to "Cloud Native Logging with Fluentd and Fluent Bit" to reflect changes to the course content. In addition, some of the existing content has been updated and rearranged to improve the flow.
To ensure you have access to the latest updates, please clear your cache.
Thank you,
Magda
The Linux Foundation Training Team
Categories
29

LFX Mentorship

463

Linux Foundation Boot Camps

1

Express Training Courses

1.6K

Training Courses

890

Hardware

747

Linux Distributions

468

Linux System Administration

61

Mobile Computing

1.2K

New to Linux

525

Off Topic

782

Programming and Development

919

Software

46

All In Program