Welcome to the Linux Foundation Forum!
Technical issue during LFCS exam
Hello. I met a technical issue during my attempt to take the LFCS exam on Nov 26th.
Particularly "PSI Secure Browser" was freezing on the "Admissions Process" step. I reported the issue in chat inside PSI Secure Browser. I restarted the browser twice but no luck. Then I moved to another device that ended with the message "The proctoring session has been completed for this exam, please contact PSI support for more information".
Right after that, I contacted PSI support and reported it again. Yesterday I received a vague message from PSI with redirection to https://trainingsupport.linuxfoundation.org/:

Moreover, when I'm checking an exam result on page https://trainingportal.linuxfoundation.org/learn/course/linux-foundation-certified-system-administrator-lfcs/exam/exam?page=1 I'm getting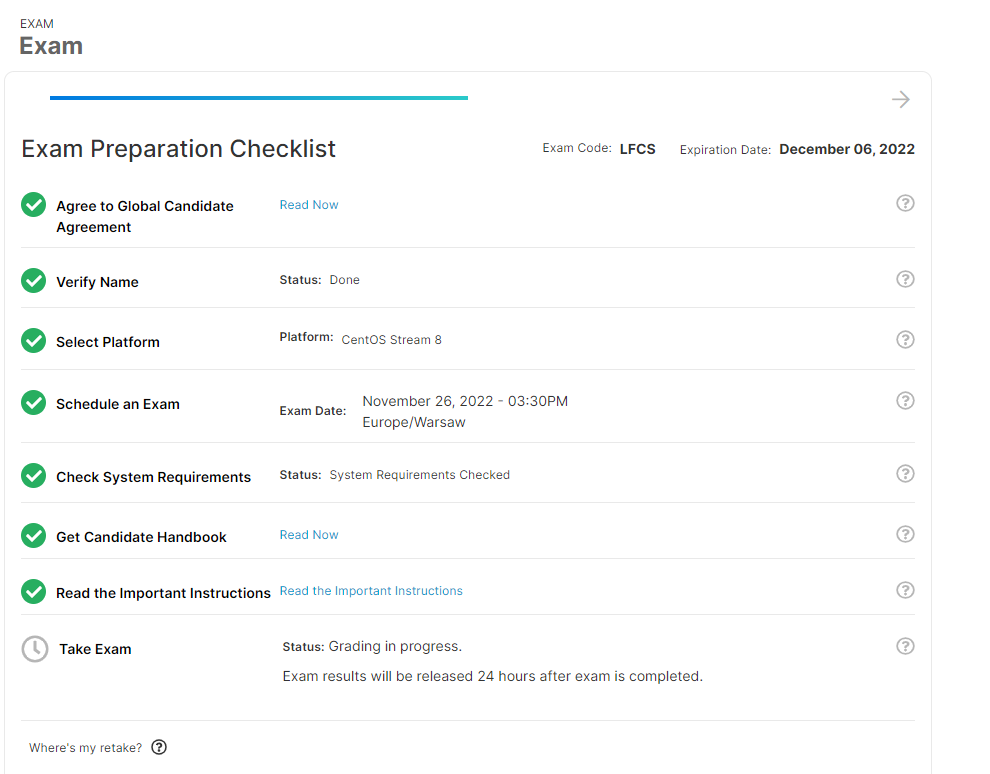 According to "Exam results will be released 24 hours after exam is completed." clause the exam should be assessed already. Especially having in mind that it hasn't been taken.
Now I'm completely lost on what to do to schedule another date. I really nervous now because my exam voucher received under "Cloud Engineer Bootcamp" expires Dec 6th.
I hope that I will find help here.
Comments
Categories
51

LFX Mentorship

576

Linux Foundation IT Professional Programs

5

Express Training Courses

2K

Training Courses

902

Hardware

763

Linux Distributions

479

Linux System Administration

68

Mobile Computing

1.2K

New to Linux

537

Off Topic

826

Programming and Development

928

Software

63

All In Program