Welcome to the Linux Foundation Forum!
LFS267 - Updated course version now live (01.13.2022)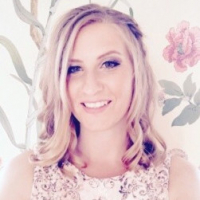 Hi,
A new course version of LFS267 went live today.
As part of this course update, we have upgraded lab infrastructure to use Jenkins version 2.303.2. All course examples are based on this version. As the new version UI is vastly different from the previous version, the majority of the course is redone to reflect these new changes.
As part of lab infrastructure upgrade, all the plugins are upgraded to the latest available version. Lab VM is also upgraded from Ubuntu 18.04 to Ubuntu 20.04.
To ensure you have access to the latest updates, please clear your cache before accessing the course.
Have a great learning experience!
Magda
The Linux Foundation Training Team
Categories
50

LFX Mentorship

553

Linux Foundation Boot Camps

4

Express Training Courses

1.9K

Training Courses

902

Hardware

761

Linux Distributions

477

Linux System Administration

66

Mobile Computing

1.2K

New to Linux

536

Off Topic

817

Programming and Development

928

Software

59

All In Program