Welcome to the Linux Foundation Forum!
LFS261 - New course version now live (03.31.2021)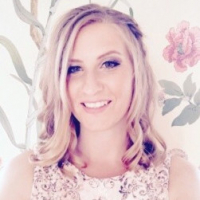 Hi,
A new course version of LFS261 went live today. In this release, Chapter 12 was updated. Here are the details:
Updated video on setting up Kubernetes cluster on Google Cloud
New video discussing fixing service discovery issues
Updated Helm intro video
Updated Helm installation video
Updated video on deploying WordPress app with Helm
New video on creating Helm charts for an "instavote" app
Updated Lab 10
To ensure you have access to the latest version, please clear your cache.
Regards,
Magda
The Linux Foundation Training Team
Comments
Categories
49

LFX Mentorship

551

Linux Foundation Boot Camps

4

Express Training Courses

1.9K

Training Courses

901

Hardware

761

Linux Distributions

477

Linux System Administration

66

Mobile Computing

1.2K

New to Linux

536

Off Topic

816

Programming and Development

928

Software

59

All In Program