Welcome to the Linux Foundation Forum!
Important Notice: LF Training & Certification Customer Support Changes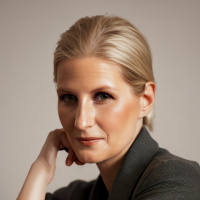 We want to share the news that today, October 27, 2020, Linux Foundation Training & Certification transitioned to a new Customer Support system, located at trainingsupport.linuxfoundation.org.
The new system requires you to login with your LF Account, which will help us to quickly locate your account and respond to your request, allow you to track your support request through to resolution, and create an ongoing record of your support requests.
The new system also offers enhanced functionality such as:
Knowledge Base Articles: To help you find a quick response to your commonly asked questions.
Service Request Forms: Asking the right questions so that you get the right answers.
Thank you,
Magda
The Linux Foundation Training & Certification Team
Categories
51

LFX Mentorship

576

Linux Foundation IT Professional Programs

6

Express Training Courses

2.1K

Training Courses

903

Hardware

763

Linux Distributions

479

Linux System Administration

68

Mobile Computing

1.2K

New to Linux

538

Off Topic

826

Programming and Development

928

Software

61

All In Program