Welcome to the Linux Foundation Forum!
What's 8e ? - Logical Volume Manager (LVM) Chapter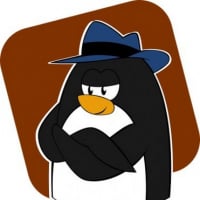 Hi, I cannot understand what's 8e in the next instruction:
"For example, assuming you have already created partitions /dev/sdb1 and /dev/sdc1 and given them type 8e"
What's "8e"? the next 8 commands to execute? a type of partition? I don't understand...
Another question is about the gvcreate command, What exactly the "physicalextensivesize" that we specified as param in this command:
sudo vgcreate -s 16M vg /dev/sdb1
It's necessary to specify this param for creating a group volume?
Thanks!
Comments
Categories
50

LFX Mentorship

553

Linux Foundation Boot Camps

4

Express Training Courses

1.9K

Training Courses

902

Hardware

761

Linux Distributions

477

Linux System Administration

66

Mobile Computing

1.2K

New to Linux

536

Off Topic

817

Programming and Development

928

Software

59

All In Program