Welcome to the Linux Foundation Forum!
Internet not working on Ubuntu VM installed on Ubuntu 18.04
Hi,
I am getting internet problem on Ubuntu virtual machine. I tried to execute the ifconfig command, but I got the following error:"ifconfig not installed"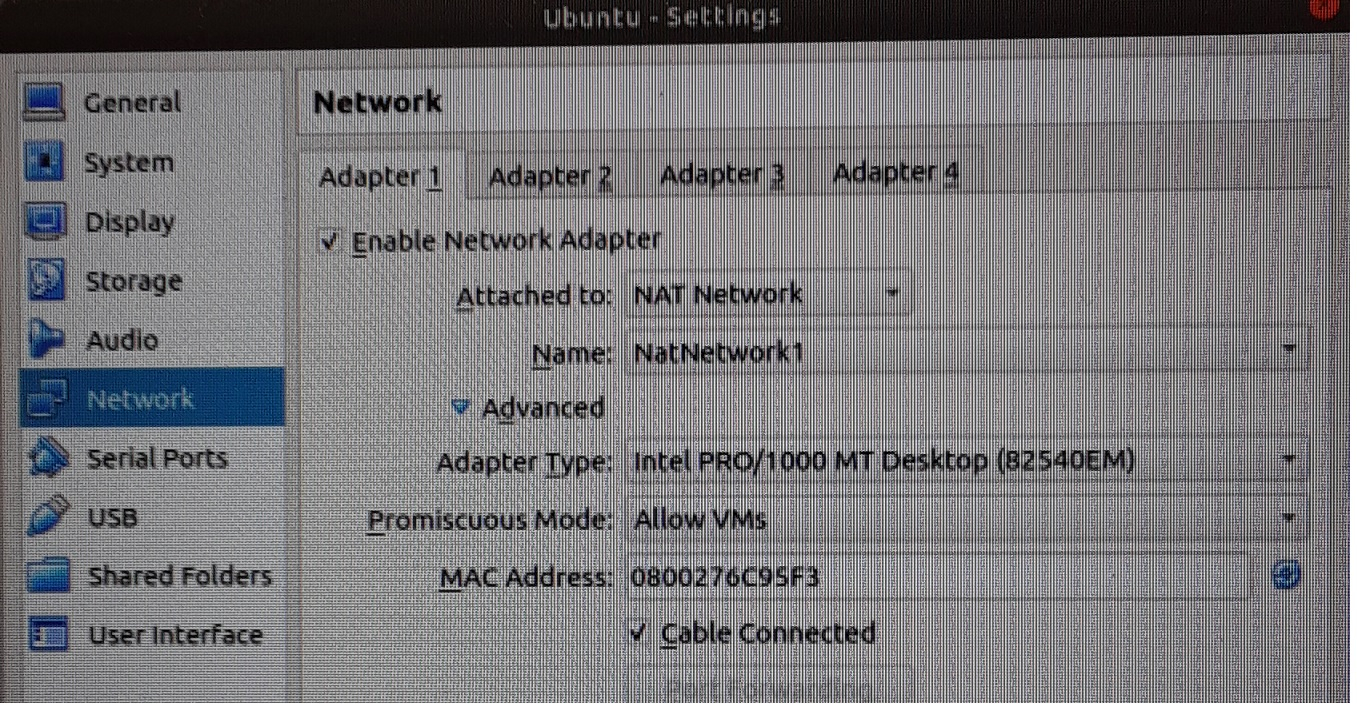 I installed Ubuntu virtual machines on Ubuntu 18.04 OS. Initially the internet was running. But now I can't access the internet. My ifconfig command is not working. I have attached the information about the NETWORK of the machine.
Somebody please guide. Yesterday I installed Kali but I got the same internet problem. I thought I won't get this problem on Ubuntu but I am getting this problem on Ubuntu also. I have installed the Ubuntu from OSboxes. File name is U19_10_VB-64bit.
Somebody please guide me.
Zulfi.
Categories
51

LFX Mentorship

576

Linux Foundation IT Professional Programs

5

Express Training Courses

2.1K

Training Courses

903

Hardware

763

Linux Distributions

479

Linux System Administration

68

Mobile Computing

1.2K

New to Linux

538

Off Topic

826

Programming and Development

928

Software

61

All In Program