Welcome to the Linux Foundation Forum!
Digital Badges Now Available for Courses and Exams!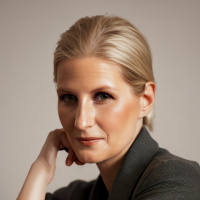 We want to let you know about an exciting change to the Linux Foundation Certification Program. We are pleased to announce our partnership with Acclaim, a platform that will provide you with a digital version of your certification credential(s).
If you are the holder of a Linux Foundation Certification, you will soon receive an email from Acclaim containing instructions on how to redeem your digital badge. This digital badge will describe your credentials and qualifications, and how you achieved them.
You will have the option to display your digital badge in email signatures or digital resumes, as well as on social media sites such as LinkedIn, Facebook, and Twitter.
Going forward, badges will be issued to everyone who passes one of our certification exams as well as those who complete training courses purchased directly from the Linux Foundation.
You work hard to earn these credentials. We hope you take advantage of this new feature and enjoy the convenience of easily sharing digital versions of your accomplishments!
To learn more, visit https://training.linuxfoundation.org/badges/.
The Linux Foundation Training Team
Categories
51

LFX Mentorship

576

Linux Foundation IT Professional Programs

6

Express Training Courses

2.1K

Training Courses

903

Hardware

763

Linux Distributions

479

Linux System Administration

68

Mobile Computing

1.2K

New to Linux

538

Off Topic

826

Programming and Development

928

Software

61

All In Program