Welcome to the Linux Foundation Forum!
Disappointed in LFS211.
I posted a message with true proven mistakes and it gets deleted by the moderator?
I repeat, there are glaring basic mistakes (I attach a screenshot of Lab 2.1). This kind of stuff makes the learning experience painful. And it's not the only one - just the latest one I have encountered. I would suggest to just pick one distro and make things actually work.
The commands are actually not explained at all - why the syntax makes sense, what &f means as one starts a service...
And the Navigation is bizarre, since regularly the "Go where you were last" takes me to the very start, despite the fact that the tests at the end of the section are answered (correctly, too).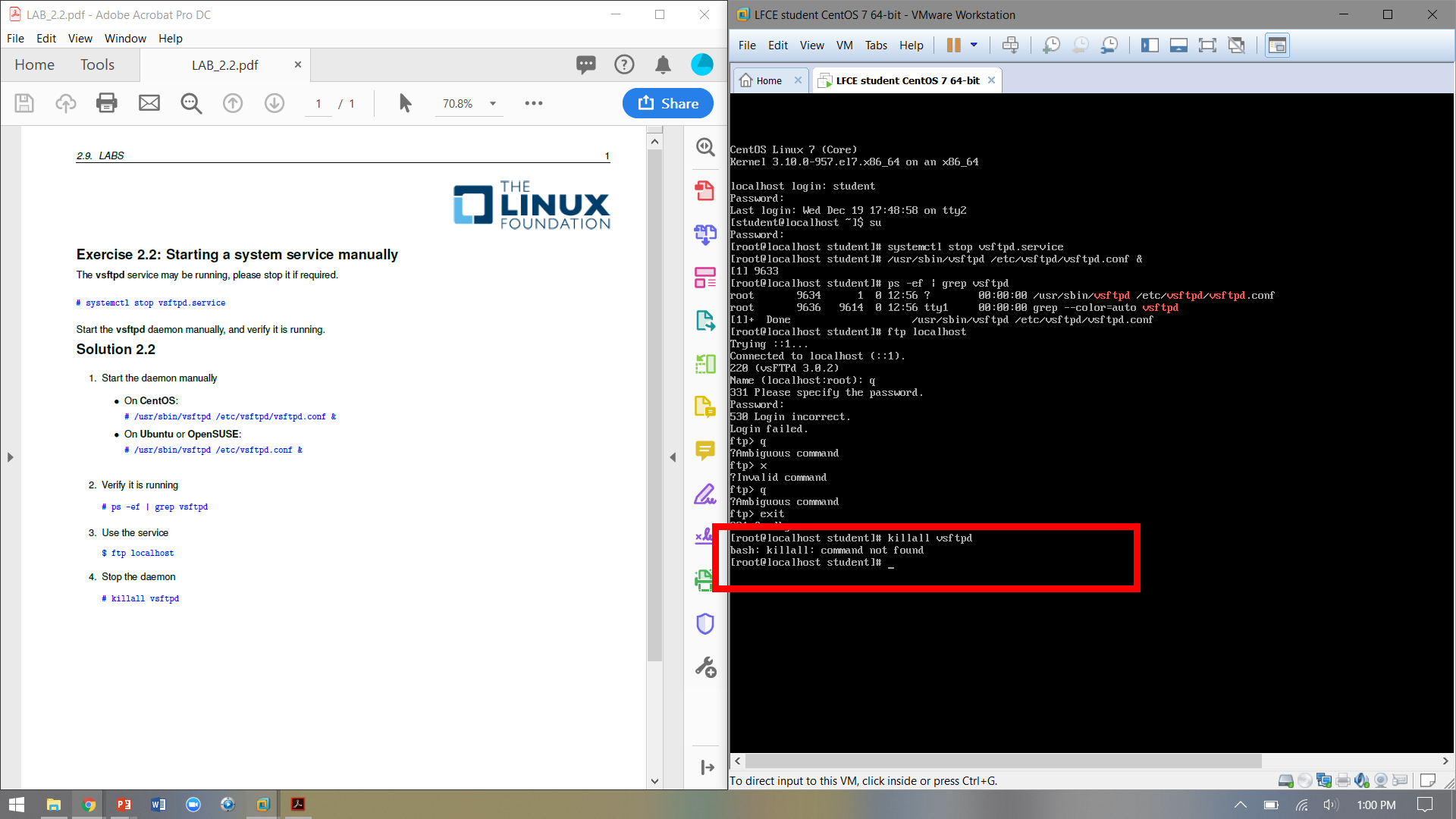 Comments
Categories
51

LFX Mentorship

576

Linux Foundation IT Professional Programs

6

Express Training Courses

2.1K

Training Courses

903

Hardware

763

Linux Distributions

479

Linux System Administration

68

Mobile Computing

1.2K

New to Linux

538

Off Topic

826

Programming and Development

928

Software

61

All In Program