Welcome to the Linux Foundation Forum!
Grub error
Hello,
(not sure where to post this so I also posted it in another area)
So, I recently had some hardware installed on my PC and someone selected a previous version of Ubuntu while at the boot menu and then powered it off. When I started the PC I selected Windows 7 with no problem. I later Selected Ubuntu and saw some type of error and decided that I would just go back to Windows. After restarting the computer it went a black screen saying "grub error". I have no idea what to do now.
I did just find this on the computer I'm currently on at work (which has no volume).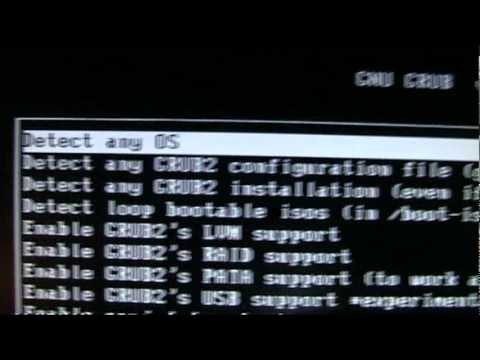 http://www.youtube.com/watch?v=0RY43243ioQ
If anyone has any advice to fix my partitioned hard drive from "grub error" please help me.

A video would be ideal so I can see it at the same time, but I am in no position to be picky. I'll take what I can get.
Thanks,
-Matthew
Comments
Categories
51

LFX Mentorship

576

Linux Foundation IT Professional Programs

5

Express Training Courses

2K

Training Courses

903

Hardware

763

Linux Distributions

479

Linux System Administration

68

Mobile Computing

1.2K

New to Linux

537

Off Topic

826

Programming and Development

928

Software

61

All In Program