Welcome to the Linux Foundation Forum!
Exercise 13.1 Using MariaDB software version update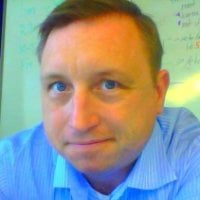 It seems that the recent update to python continues to cause backward compatibility issues. I will update the errata file soon.
To avoid python and pip dependency issues use a newer version of mariadb software. The updated version of the repo file would 
look like this:

[mariadb]
name = MariaDB
baseurl = http://yum.mariadb.org/10.2.2/rhel7-amd64/
gpgkey=https://yum.mariadb.org/RPM-GPG-KEY-MariaDB
gpgcheck=0
Note the version is 10.2.2 instead of 10.1 listed in the current course book.  Using a new version of the software may show slightly different output in following commands.
Regards,
Comments
Categories
16

LFX Mentorship

387

Linux Foundation Boot Camps

1.1K

Training Courses

883

Hardware

734

Linux Distributions

456

Linux System Administration

54

Mobile Computing

1.2K

New to Linux

514

Off Topic

761

Programming and Development

904

Software

29

All In Program